An urban neighborhood
Ålesund offers a bustling city life at the same time as our beautiful coastal town allows you to find peace while surrounded by waves, seagulls and nature.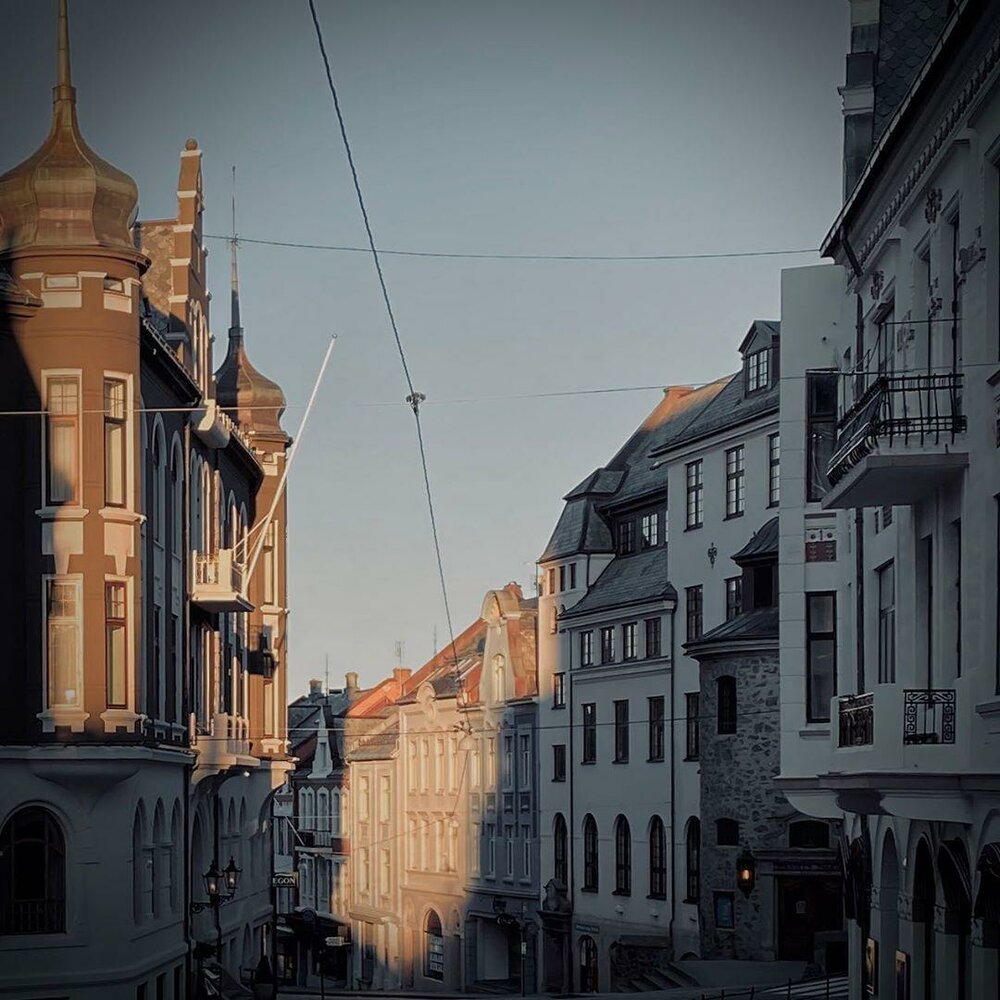 In the middle of the city – more specifically in Løvenvoldgata is where Hotel 1904 is located. At the steps of the hotel you will find yourself as a part of the city and its lively neighborhood – just steps away from a number of exciting eateries, cafes and food trucks.
You will also find the city park around the corner, where the starting point of the 418 steps climb to Aksla viewpoint is located. Heading for the hike you will soon enter the viewpoint where you will enjoy the panoramic view of Ålesund and the surrounding islands and mountains. While you're already here, you may also take advantage of the endless walking and running paths at Aksla mountain.
A few experiences not to be missed is Norway's narrowest art gallery Hugo Opdal, the city's first and only ice cream parlor, the unique coffee roastery Jacu and the charming flower shop Blomsterstua which has been run since 1927.
Close to beautiful Brosundet
Just a short walk from the hotel you will also find the charming city canal Brosundet, where you can buy fresh shrimps directly from local fishing boats.
Entering the shopping center Ålesund storsenter next door from the hotel, you will find a rich selection of stores – although you may not spot it straight away, as the center is well camouflaged behind the city's Art Nouveau architecture.
The hotel's neighbourhood is known for offering services built by people who are passionate about what they do and provides unique customer experiences. There is a special mindset in the air, a sense of something different, unique and real – that must be experienced.