Green Garden
The hotel's own breakfast lounge and espresso bar which also serves lunch at lunch hours. Locals typically start their day here with a quick espresso.
Opening hours

Monday to Friday

8—18

Saturday

11—18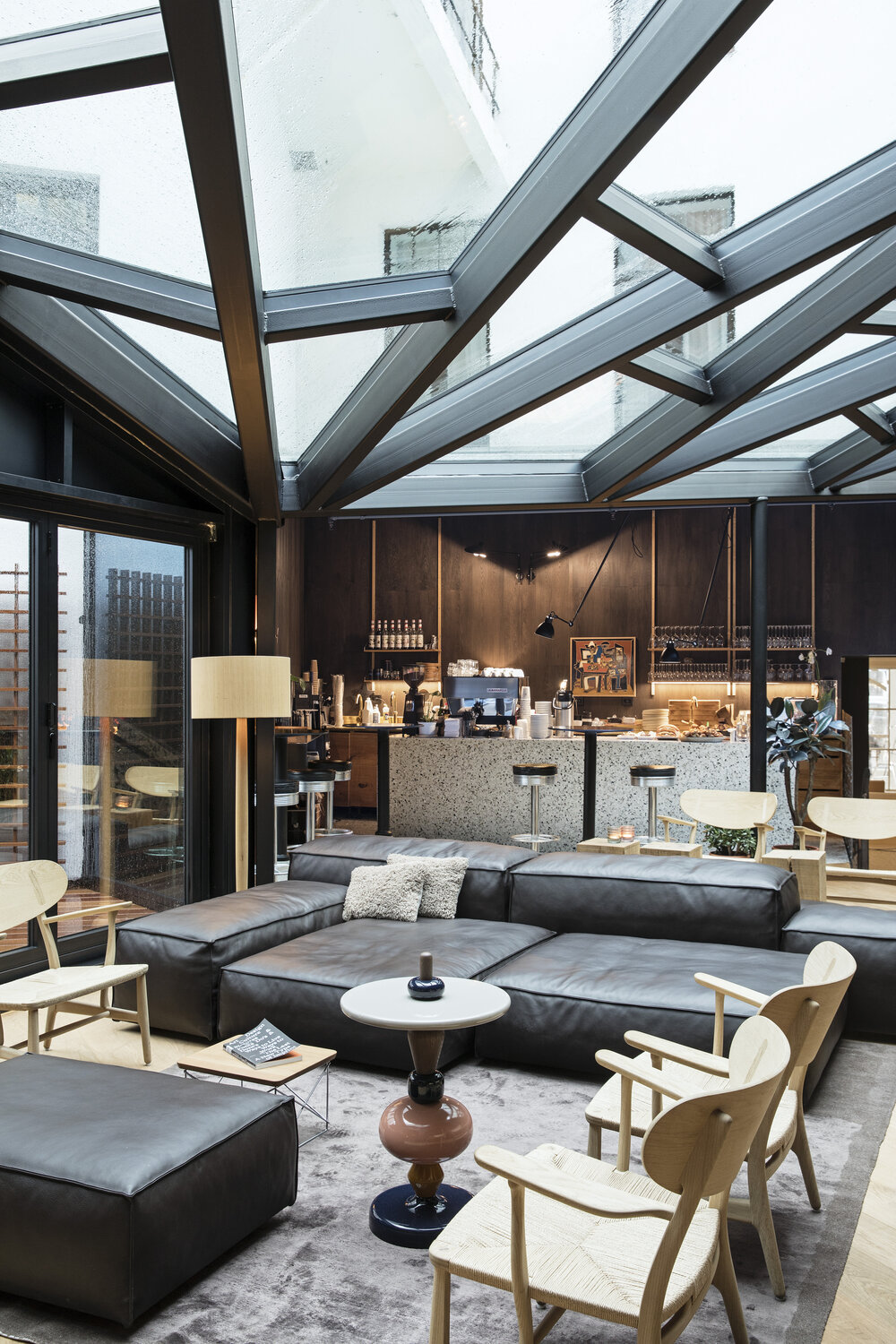 The backyard

The backyard Green Garden is the hotel's own espresso bar and eatery, with direct access from the reception. In this urban setting, breakfast and lunch is served. Our Green Garden also has a sheltered and sunny outdoor space where you may have a quick espresso or enjoy a long lunch, with or without bubbles.
Surrounded by an international vibe you will find baristas and chefs who know their games – who will offer you exceptional experiences. You may find yourself spend hours here, in your own company or with colleagues, friends and family.
The architects behind Green Garden have combined well-known design pieces with carefully selected materials to create its special atmosphere.
The living plant wall is the signature for the unique backyard.
Green Garden is a beloved place and social space for both overnight guests and locals.
Ever since its inception, then under the name Grand Hotel, the hotel has been the city's gathering place for major events, parties and banquets.