About the hotel
With the Atlantic as its closest neighbor, right in the middle of the city centre, you`ll find Aalesunds oldest hotel. Built after the great fire of 1904 the historic art nouveau facade has become a prominent part of the cityscape. The hotels grand entrance invites travelers and local guests in, for an unforgettable experience, on their own or together with friends, family or colleagues.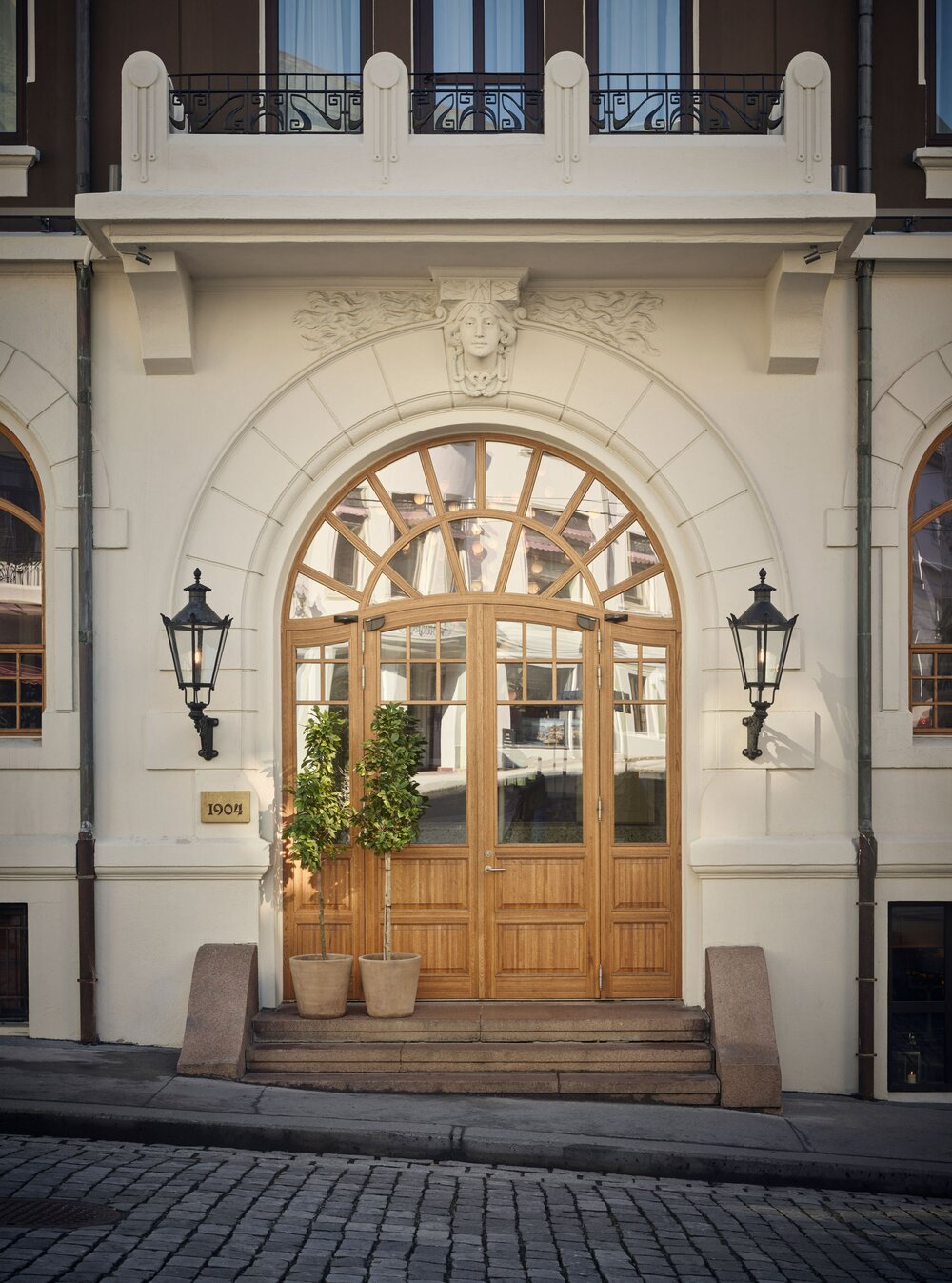 A century of stories
We look forward to welcoming you to Hotel 1904 – a unique atmosphere where new elements meets the old.


Your visit at 1904 should be seamlessly comfortable. Our elevator takes you directly to the reception from the parking garage downstairs. You will be welcomed by a fireplace where you may relax with a coffee while you take in the atmosphere in this historic, yet modern hotel.
The hotel's 74 comfortable rooms, all with its own unique design, combine a stylish expression with warm fabrics. The building's many nooks and crannies gives an exciting touch and set the mood for your stay.
The inventors and owners of Hotel 1904 are genuinely driven by creating new vibrant urban spaces behind the facades, both for visitors and locals. They focus on bringing back the historic identity of the building while merging the present. Innovation, growth and urban development are strong mentalities in our region, which is reflected in our Scandinavian boutique hotel.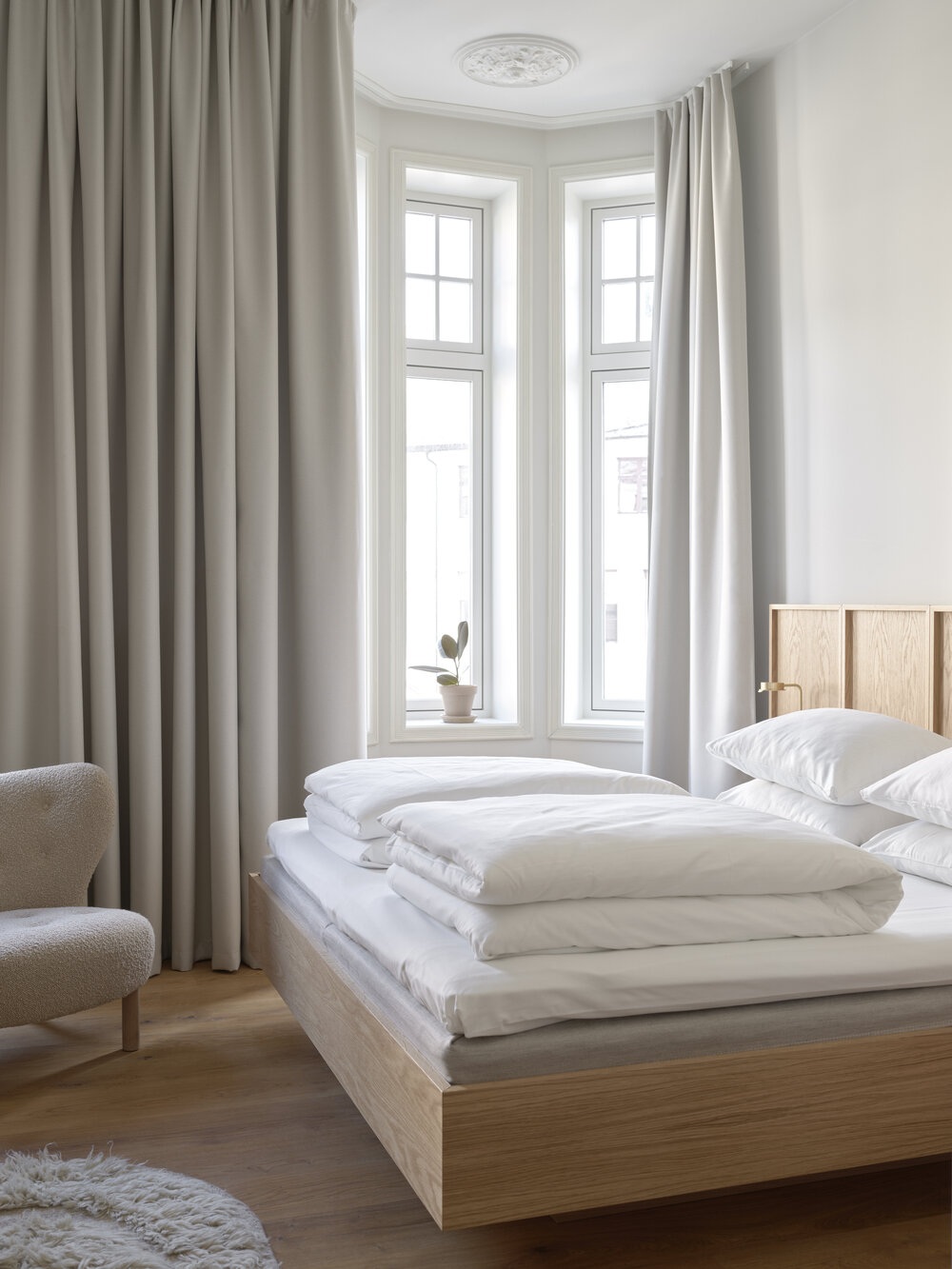 Our lush backyard
The backyard Green Garden is the hotel's own espresso bar and eatery, with direct access from the reception. In this urban setting, breakfast and lunch is served. Our Green Garden also has a sheltered and sunny outdoor space where you may have a quick espresso or enjoy a long lunch, with or without bubbles.
From Green Garden you also have direct entrance to Ålesund Shopping center where you will find a rich selection of stores.
Hotel 1904 has many exciting stories in store since it opened its doors to guests – and has been visited by both King Haakon of Norway and Emperor Wilhelm. For over a hundred years, we have welcomed visitors to our beautiful Art Nouveau City.
We believe that after a stay with us, you will bring home more than your luggage when you check out – but also a sense of history, urbanism and a more inspired mind.